Taylor Swift was heartbroken to learn that a fan had died before her opening night concert in Brazil on Friday. She posted a message on Instagram expressing her grief and saying that she was "devastated" by the news.
The fan fainted at the stadium and later died, with the cause of death being given as cardiorespiratory arrest, according to Brazilian newspaper Fohla De Sao Paolo via BBC.
She was reportedly 23 years old.
Swift stopped her concert to pass out water due to sweltering conditions in Brazil. Fans are seen chanting "water" in a video posted online.
The tragic events unfolded amid a dangerous heat wave that swept across Rio de Janeiro.
Most Brazilian states face "great danger" from the heat, according to the National Institute of Meteorology.
The institution issued a red alert for the centre-west, southeast and parts of the north, warning of "a high probability of major damage and accidents, with risks to physical integrity or even human life."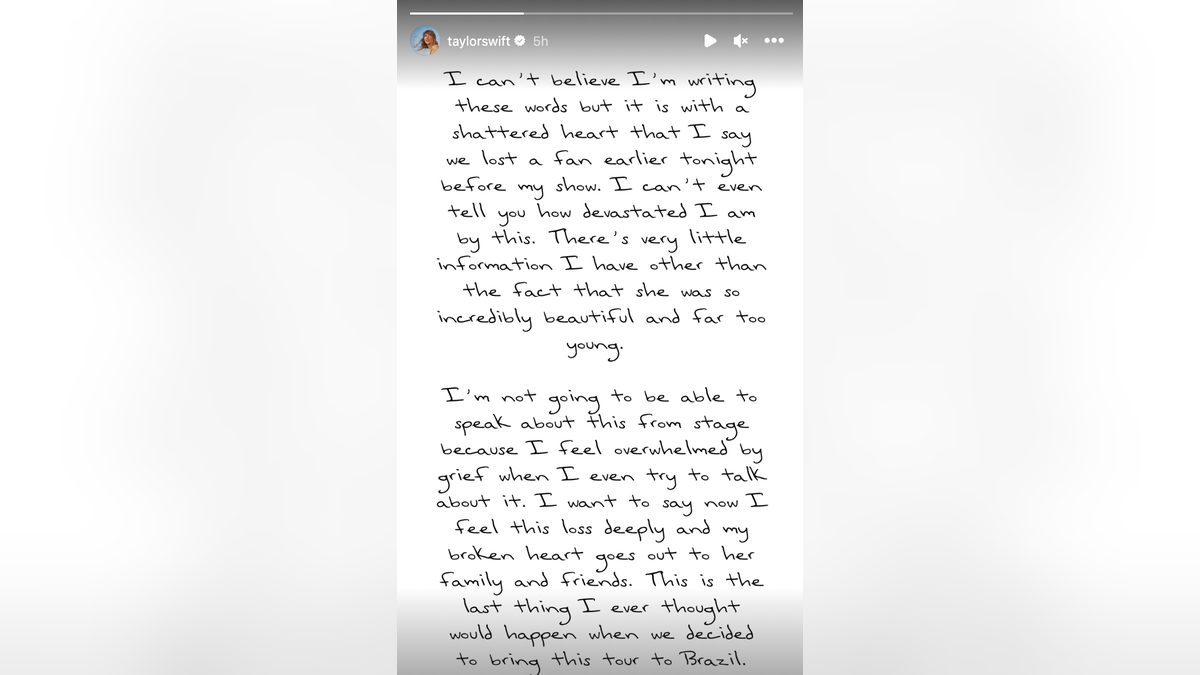 The heat index — a combination of temperature and humidity — hit 58.5 degrees Celsius (137 Fahrenheit) earlier this week, the highest index ever recorded there.