During the two-day G20 Summit held in New Delhi, the United States, India, Saudi Arabia, the United Arab Emirates, France, Germany, Italy, and the European Union announced a Memorandum of Understanding (MoU) committing to work together to develop a new India-Middle East-Europe Economic Corridor.
A new debate has surfaced since the announcement, that the new corridor connecting Asia-Middle-East-Europe, aimed to target the well-established China-Pakistan Economic Corridor (CPEC)—a multibillion-dollar project— part of the larger Belt and Road Initiative (BRI).
China, CPEC, and BRI
China-Pakistan Economic Corridor (CPEC) was launched in 2008 connecting China and Pakistan through railways, telecom, and technology infrastructure along with Special Economic Zones (SEZs), from Kashgar to Gwadar port city, to boost economic activity. Both countries are aggressively taking the CPEC to new heights as CPEC is one of the most innovative and strategically important projects in recent decades.
President of China Xi Jinping termed the CPEC as friendship between China and Pakistan is based on trust and mutual support, and we have been devoted friends through both good and hard times. Our friendship is a pacesetter for amicable relations between countries. XI said: "To build a China-Pakistan community of shared destiny is a strategic decision made by our two governments and peoples. Let us work together to create an even brighter future for China and Pakistan."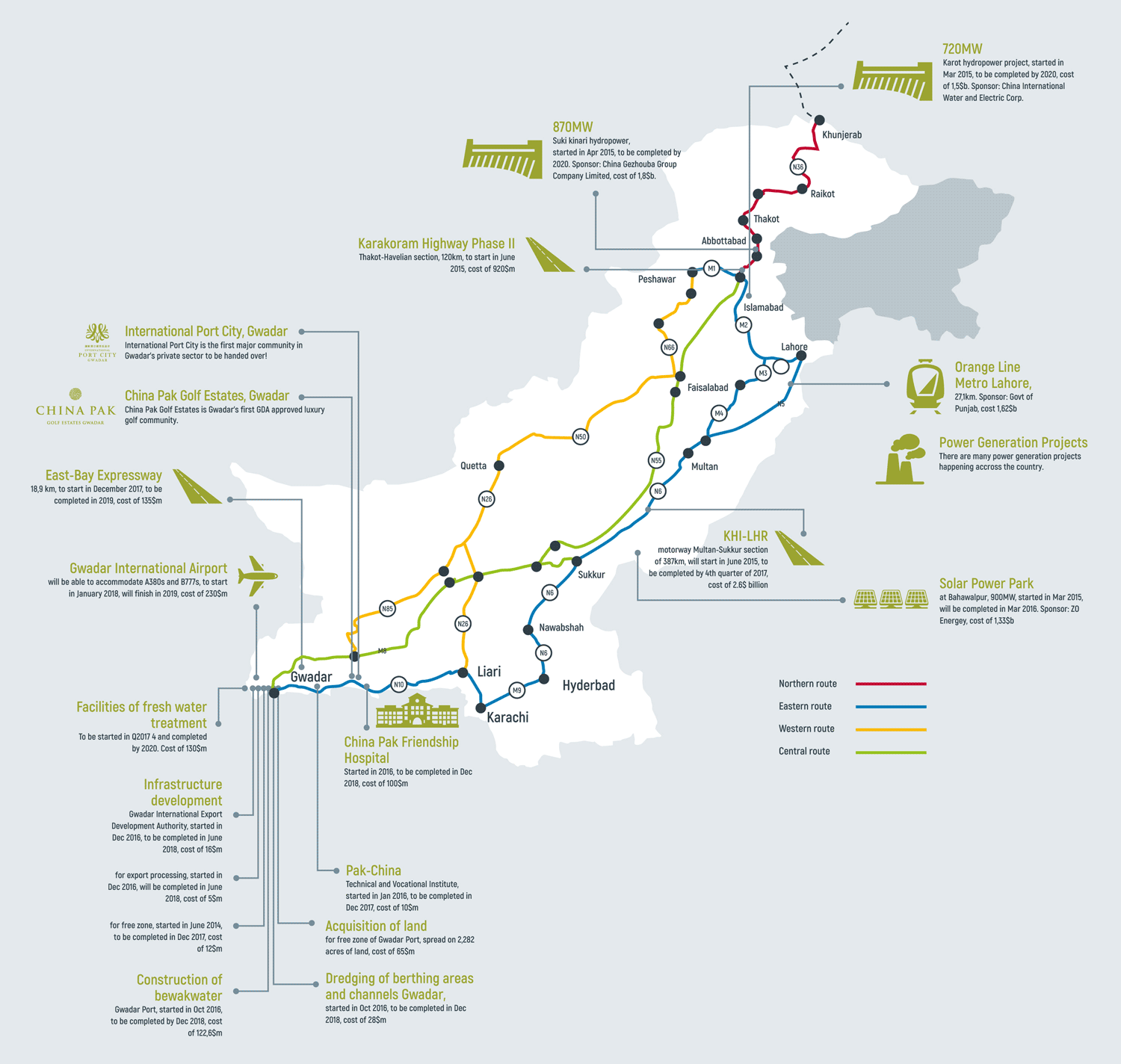 Why New Corridor?
As per the statement issued by the White House, the new corridor was announced at the G20 Leaders' event on the Partnership for Global Infrastructure and Investment.
The statement termed the corridor a 'landmark', expected to stimulate economic development through enhanced connectivity and economic integration across two continents, 'unlocking' sustainable and inclusive economic growth.
What is the India-Middle East-Europe Economic Corridor?
India-Middle East-Europe Economic Corridor aims to usher in a new era of connectivity with a railway, linked through ports connecting Europe, the Middle East, and Asia.
The United States and its allies intend to link both continents to commercial hubs and facilitate the development and export of clean energy; lay undersea cables and link energy grids and telecommunication lines to expand reliable access to electricity; enable innovation of advanced clean energy technology; and connect communities to secure and stable Internet.
India-Middle East-Europe Economic Corridor Countries
Saudi Arabia, France, European Union, Germany, India, Italy. United Arab Emirates and United States.